Welcome to this week's bookstreaming update, where all of the books currently in my active reading stacks are listed for anyone who wants to know.
Inbox- books I acquired since the last inbox update:

Library books- F=Fiction, NF=Nonfiction, RYL=Read Your Library

The Time Keeper, by Mitch Albom (F, Fantasy, RYL Project)
The Inheritance, by Louisa May Alcott (F, Literature, RYL Project)
The Darling Dahlia and the Cucumber Tree, by Susan Wittig Albert (F, Mystery, RYL Project)
Bitter Sugar, by Carolina Garcia-Aguilera (F, Mystery, RYL Project)
Edge of Dawn, by Lara Adrian (F, Romance, RYL Project)
The Edge of the World, by Kevin J. Anderson (F, SciFi/Fantasy, RYL Project, Colorado Author)
Turing's Cathedral, by George Dyson (NF, Science, RYL Project)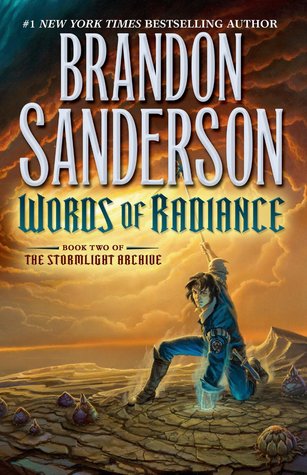 Goodreads First Reads- these are books I've won and recieved free in the mail through the Goodreads giveaways. I enter lots of giveaway contests, out of which I usually win a few each month. They can take a while to arrive, depending on how they are shipped and from where, and in fact one of them seems like it will never arrive, but these ones are books I recieved recently. Of these, can you tell which one I am most excited about?
Golden State, by Stephanie Kegan
Peeing on Hot Coals, by Pat Montandon
Considering Hate: Violence, Goodness, and Justice in American Culture and Politics, by Kay Whitlock and Michael Bronski
Chinese Walls: A Story of Love and Corruption, by David Clive Price
Words of Radiance, by Brandon Sanderson (!!!!!)